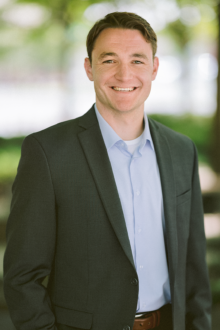 Alex Jenney
Client Service Representative
Clifton StrengthsFinder®
Achiever – Restorative – Connectedness – Developer – Learner
Alex has always been interested in personal finance and stewarding money. From a young age he was a heavy saver and first chose the wealth advising industry, realizing the opportunity to impact lives and make a living at the same time. Later on, with the help of great mentors he realized that finances are so much more than what people see at the surface. Money is a tool, a test and a testimony in our lives and he wants to help others realize this reality and meet their goals along the way.
Alex's favorite Joseph Group value is Humility. Humility is a pretty unique value at a firm in a world that pushes self-glorification and self-admiration at times. At The Joseph Group, that means putting an emphasis on teamwork and accountability while putting the client first. He feels extremely privileged to work at an organization that exemplifies this quality of care and can't wait to continue serving others well at whatever capacity that involves.
Prior to joining The Joseph Group in the summer of 2023, he was a student at Mount Vernon Nazarene University where he ran Track for four years and graduated with a bachelor's degree in Finance with a minor in Financial Planning.
Alex currently lives in Johnstown, where he grew up. He is engaged to his fiancée, Ashley, with a wedding date set for Summer 2024. Alex is one of triplets (1 brother, 1 sister) and grew up in a large family. Alex is an avid sports fan (especially football – go Browns) and enjoys staying active playing any and all games, working out, walking the dog and has recently taken up the game of golf.