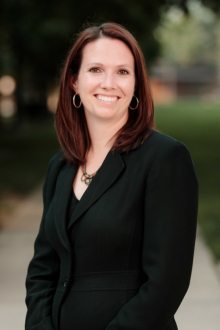 Kim Kline, CRPS®
Retirement Plan Services Representative
Clifton StrengthsFinder®
Achiever – Discipline – Relator – Maximizer – Arranger
Kim has a passion for helping others and she uses this passion to assist our Retirement Plan participants in reaching their retirement goals and feeling confident that they can enjoy life both before and after retirement. She assists others in setting goals, saving money, reducing debt and meeting their current needs.
The TJG value that means the most to Kim is Integrity because, "It demonstrates who you are inside and out, especially when no one is looking. Integrity shows the authentic person you are" and for Kim, that is the person that she wants to get to know.
Kim received a BA in History from The Ohio State University. During Kim's career she has spent over 11 years in State Government working at both the Ohio Senate and for the Ohio Bureau of Workers' Compensation. During this time, she fine-tuned both her listening and problem-solving skills.
She and her husband Jeff live in Baltimore, Ohio with their two daughters – Logan and Lucy. Kim loves being outdoors hiking, running, exploring and playing with her children. In her free time, Kim enjoys listening to music, cooking, reading and being actively involved at Sycamore Creek Church in Pickerington.
Contact Kim:
kimberly.kline@josephgroup.com
614-500-4801